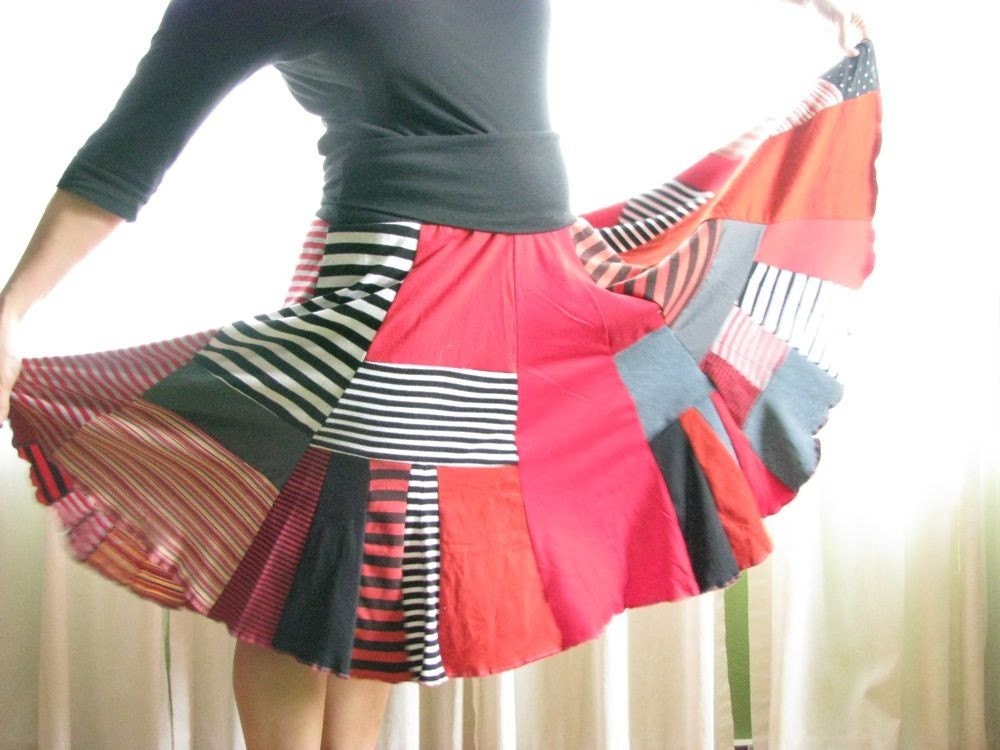 Adult Skirt Custom Size Bits Recycled Jersey Skirt - $75.00
I got a little bored making straight panel skirts, so I started getting a little more inventive. This graphically stunning skirt is the latest from my spring/summer line. It is made from little bits of recycled tops and jersey scraps. They are patchworked together to create this colorful an fun skirt that twirls and sways beautifully as you move.
I have collected beautiful colorful jersey tops for two ...
Click Here to Visit My Etsy Shop!