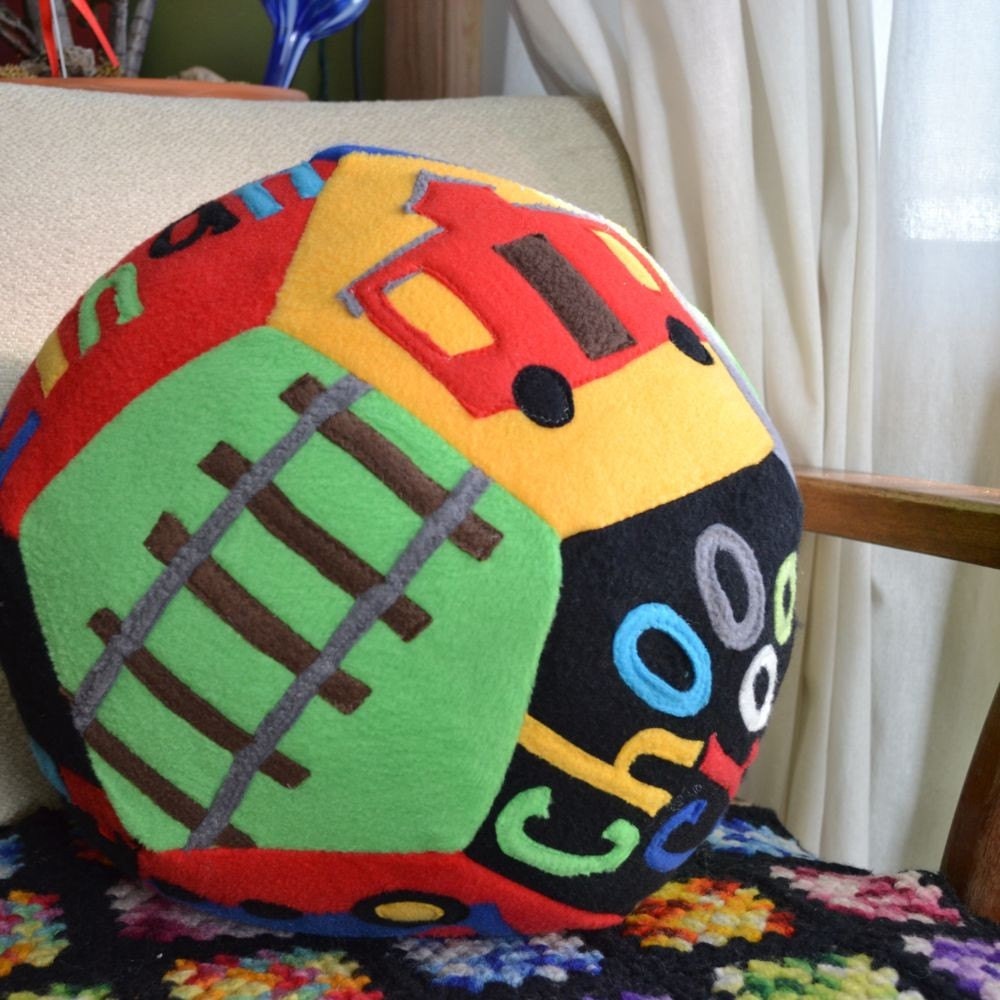 Train Themed Giant Fleece Ball - $50.00
Each ball is 14" in diameter and features 12 panels. The theme will be carried out as follows.
1 panel with a NAME
4 panels with theme related words ("All Aboard", Toot, Choo Choo, Chug)
3 panels with Train Cars
2 panels with Railway signs
1 Panel with Train Silhouette
1 panel with railroad tracks
Unless specified this ball will come in r...
Click Here to Visit My Etsy Shop!